About Us
Call us Oxygen Denim. We exist to conquer the universe to achieve the one and only The Authentic Denim of Indonesia.
Our legacy began in 2004, from jam-packed conventional market in Tanah Abang, Jakarta Pusat. The idea of creating fashion-denim once started at a time to convey the innovation local jeans industry that focused on high quality materials, sewing, and natural washing. Today, as a local brand denim and active daily wear, we are ready to continue this journey without hesitate to elevate self-confidence and comfort for everybody and support all your passions.
Meet The CEOs
Embrace a moment of dynamic life in style and let your passion run with it. The brand aspires to highlight on ready-to-wear craftsmanship and dedication. With more than 300 employees, we count on every values of the experts to keep on merching and exploring the products.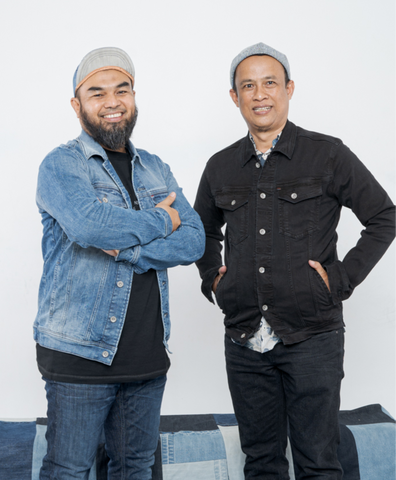 Where Are We
We are expanding across the nation, from Sabang to Merauke, especially in big cities, such as Padang, Pekanbaru, Lampung, Banjarmasin, Bandung, and others. Todays, Oxygen Denim is making it possible for customers to shop and be inspired when and how they choose – in our Independent Store, on our own website, on digital marketplaces, and social media. We strongly offer the innovative products that want to give customers unbeatable value with the best combination of fashion, quality, price, materials.
PT Oxy Denim Nusantara group's expansion is taking place with a focus on increased retail and wholesale. Through the years, we keep continuing to launch other upcoming Independent Stores with upgrading experiences to grab new markets even more.
What We've Done
Along the journey, we've participated in several activities, partnership and events to tie the surroundings and ecosystem for al the societies. We have been actively support athlete, especially focus on Indonesian Footballers in the section of Inspirational People with some of professional soccer players and the latest collaboration project with Teja Paku Alam. For the sustainability, we've covered Passionate People and #StartNow project with local coffee shops. Last but not least, our first ever partnership with Piaggio Indonesian Community to support Vespa World Days Celebration back in the day.